Elevator & Escalator Ride Quality Measurement
Elevator Ride Quality
Measurement and diagnosis for elevators Ride analyzer n vibration in 3 axis X,Y,Z n sound level Performance data n speed n acceleration, deceleration Diagnosis of function n controller n frequency inverter n guide shoes, guide rollers n drives, gears, bearings Analysis of quality n unbalances n vibration according to ISO 18738 n installation n location of mis-alignments Documentation n detailed ride quality report n comparison before/after modernization n yearly comparison for predictive maintenance
In order to determine the ride quality of an elevator to ISO 18738 the acceleration sensor is placed in the centre of the car and then the elevator is started. As soon as the travel has ended, all quality data and further data such as velocity and path profiles are available. Also a report with all essential drive quality data of the elevator can be generated on the spot, in order to document the current quality state of the elevator.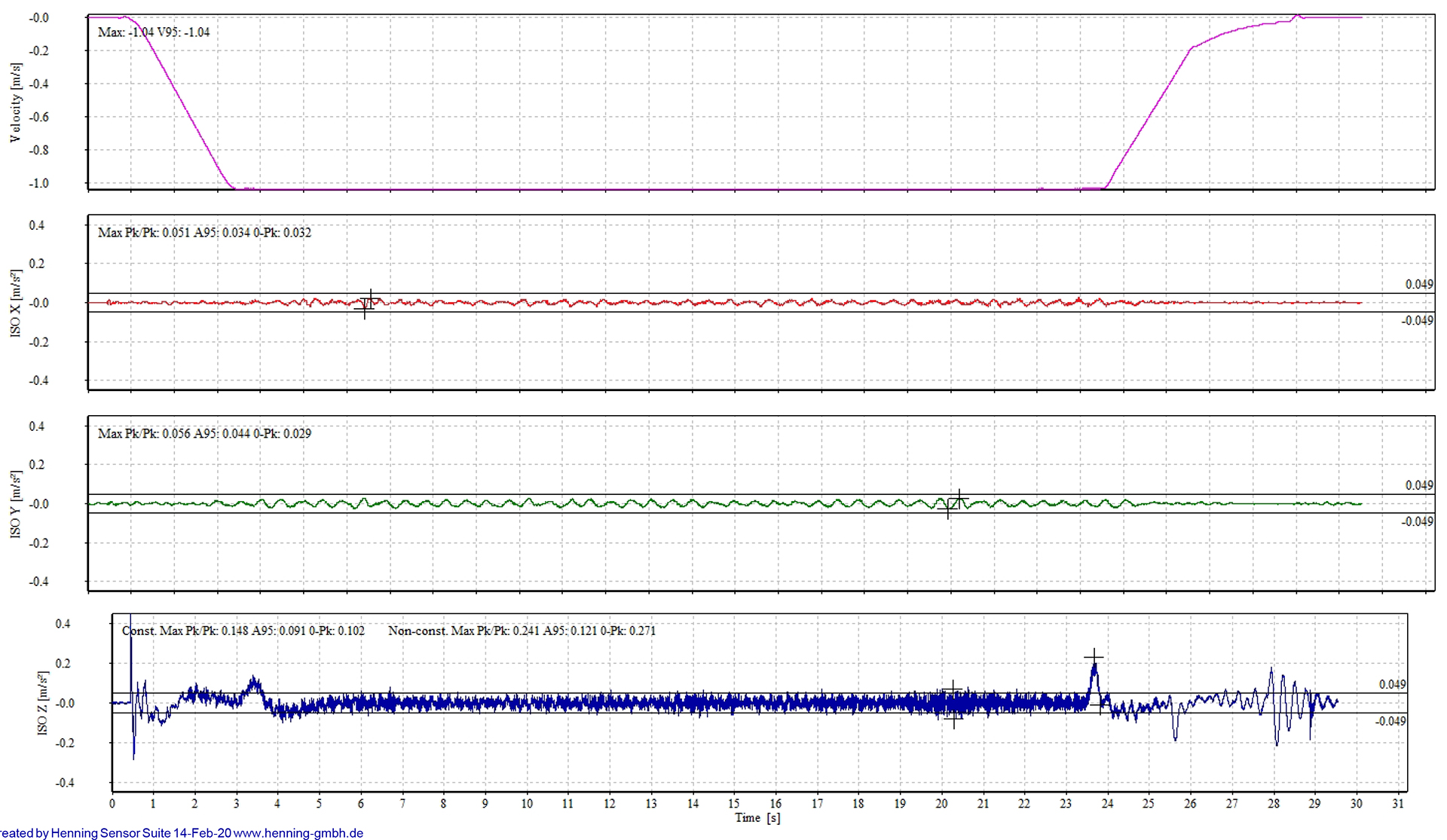 Escalator Ride Quality
Evaluation of vibration data which have been measured using a correctly activated sensor QS3 according to ISO 18738 Part 2, in order to determine the drive quality of escalators and moving walks.The software add-on evaluates the measurements on the load supportsd/steps as well as on the handrails and records the sound pressure levels measured according to ISO 18738, Part 2.